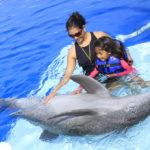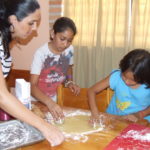 Elly and family are back from our short, fun filled and most gratifying trip to Puerto Vallarta, Mexico. Elly enjoyed packing for the trip. We spent the first two days enjoying our resort pool, the beach, golf, a relaxing facial and massage, a dolphin and sea lion encounter, and an unforgetable ziplining experience. The 3rd day was dedicated to a half day city tour and then an afternoon with the girls at the AGAPE.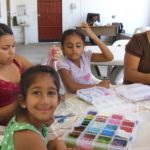 [frame]
We were greeted by the staff and shy girls who were ready to start working on baking cookies, making crafts, and clearing a storage room with us. We got a quick tour of their home before we got started. We switched from one project to another so that everyone had an opportunity to experience all of them.
The most touching moments were when the girls surprised my daughter and dad with a birthday cake, singing to them and giving them cards they had made. They all wrote beautiful thank you notes to all of us. The special messages were heart warming. [frame]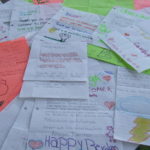 We took pictures with the girls and said goodbye. It was amazing to see the smiles on their faces by the end of the day. We were touched, emotional and grateful for the experience. We wished we could have stayed longer.
Even though we are back home and into our routines, we keep talking and thinking about the girls at the AGAPE. Hopefully we will be able to go and visit again someday.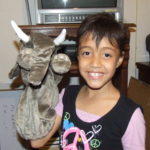 To read more about this amazing long weekend getaway which included lots of fun, sun, a little giving and a whole lot of gratitude stay tuned for our next newsletter, Matters of the Heart coming later this week.