As I get ready for an upcoming trip to the Turks and Caicos in the Caribbean, I was just thinking about how a vacation experience can be so different from one destination to the next.
Our visit to Vietnam and Cambodia was full of cultural immersion, local experiences and amazing architecture and history, but also luxury accommodations and ground transfers, english speaking private tour guides and all the amenities that we are accustomed to. We were by no means "roughing it" as many volunteer travelers do, but then again we were not taking a typical volunteer vacation which involves mostly service work with a little bit of sightseeing. We were on a Voluntourism trip which involves mostly sightseeing with a little bit of service work.
So in the Turks & Caicos, we plan to have a very relaxing vacation, spending most of our time enjoying our all-inclusive resort amenities and activities around the pristine beaches, pools, and spa, and once again just spending a little bit of our time doing a service project. We'll be visiting a school on a "Reading Road Trip" which is actually offered as one of the guest activities through the resort for a couple of hours. We will also be doing a half day science lab painting project at the same elementary school sponsored by the Sandals Foundation, which was planned just for our group of family and friends.
This got me thinking about all the hotels and resorts around the world that support their local communities and truely have a heart. So, I thought I would share some that I have visited or stayed at and others which I hope to visit someday.
Please feel free to suggest or recommend properties that you may know about. I'd love to hear from you.


Hotels with a Heart
If you'd like to take a luxury vacation while making a difference, you may want to consider staying at one of the following hotels with a heart.
1. Sandals & Beaches Resorts, Caribbean
The Sandals Foundation is the philanthropic arm of Sandals Resorts International and here is their promise: The Sandals Foundation seeks to help fulfill the promise of the Caribbean community through investment in sustainable projects in education; environment and community which improve people's lives and preserve our natural surroundings.. http://www.sandals.com/difference/foundation.cfm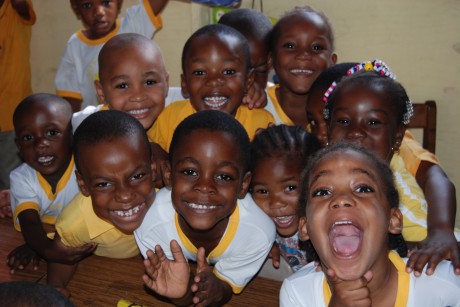 2. Hotel de la Paix, Siem Reap, Cambodia
This luxury hotel in the heart of the city and close to Angkor Wat is very much involved in supporting the local community through various projects such as the Life & Hope Academy Sewing School which helps disadvantaged women learn basic seamstress skills. http://www.hoteldelapaixangkor.com/en/community/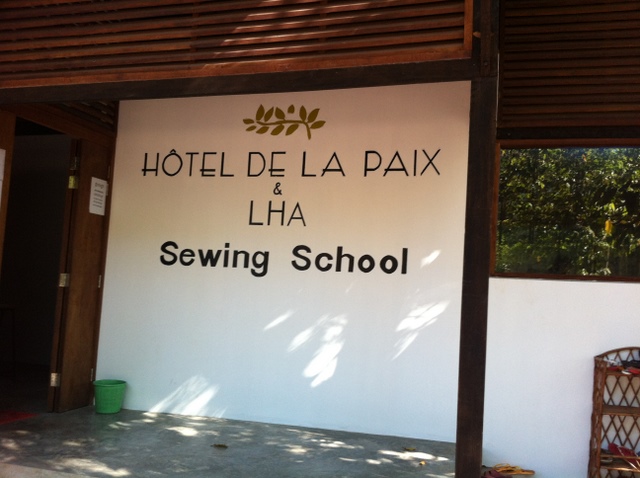 3. Amansara, Siem Reap, Cambodia.
What I found intriguing about the Amansara was that it supports the local community in so many ways through staff visits to villages bringing supplies, or bringing the kids from a local orphange to the resort for cultural dances and music performances, etc. But they have a very discrete way of sharing their support so that it is not bombarding or intrusive to their discerning guests.
http://www.amanresorts.com/amansara/home.aspx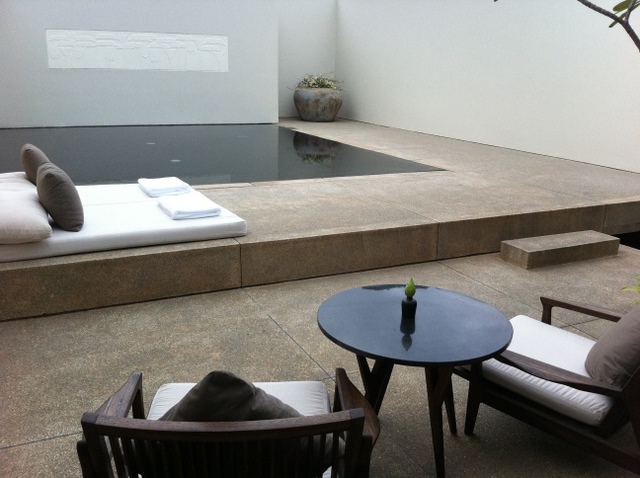 4. Alila Villas Uluwatu, Bali, Indonesia
Through its Gift to Share programme,this multi-award winning romantic Bali retreat supports the Bali Life Foundation, an orphanage in Jimbaran, South Bali. Children here not only receive shelter and support, but also lessons in English, IT, farming and cooking. Alila Villas provides all of the foundation's basic food needs each month, assists with recycling and sustainability projects and employs some of the older children in its kitchens. This contemporary clifftop retreat was also the first hotel in Indonesia to attain the highest level of certification for Environmentally Sustainable Development (ESD).(Reuters, May 2011)http://www.alilahotels.com/uluwatu
5. Ka'ana Belize
This boutique hotel in Belize is supporting a local elementary school with scholarship funds, nutrition programs, sports programs, and building bathroom facilities for the children.
http://www.kaanabelize.com/sustainability
6. Azura Benguerra Island, Mozambique
Located in a national marine park, it's Mozambique's first carbon-neutral hotel, and is committed to sustainable and responsible fishing, as well as building projects to help the local community. The Rainbow Fund was used to build the island's school, and there are plans for a clinic. Azura also sponsors the island's football team, and provides English lessons as part of its Khani Kwedho, or 'Our Home' programme. (Reuters, May 2011)
http://azura-retreats.com/benguerra/rainbow-fund/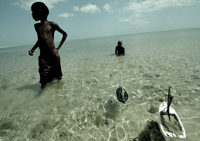 7. Anantara Golden Triangle Resort, Chiang Rai, Thailand
Chiang Rai boutique retreat Anantara Golden Triangle Restort & Spa plays host to the northern branch of the Thai Elephant Conservation Centre (TECC), a park for both wild and domesticated pachyderms. Guests can take elephant-driving classes from a local mahout, go on eye-opening jaunts through the jungle, and even join in at bath time (don't wear your best beach kit). Its sister resort, Anantara Phuket Villas in Phuket, turns its focus to the sea, supporting the Mai Khao Marine Turtle Foundation, which protects sea turtles that lay their eggs on the beach. The hotel donates $1 a room a night, and participates in the turtle-releasing festival in February, when babes are ceremoniously released at Mai Khao Beach. (Reuters May 2011)
http://goldentriangle.anantara.com/Elephant-Camp/
8.Kasbah du Toubkal, Atlas Mountains, Morocco
Perched in the Atlas Mountains at the base of Jbel Toubkel, North Africa's highest peak, Moroccan boutique hotel Kasbah du Toubkal is regarded as one of the world's best eco-lodges. The crumbling kasbah was restored in the mid-1990s by British brothers Mike and Chris McHugo using environmentally friendly building materials that had to be ferried in on mules and constructed without electricity. Today, this breath-taking mountain retreat is managed by local Berber couple Hajj Maurice and Hajja Arkia, and employs staff from surrounding villages. Five percent of each bill is donated to community projects, helping with grassroots tasks such as rubbish removal, health services and education. (Reuters May 2011)
http://www.kasbahdutoubkal.com/home.html
9. Bon Ton Restaurant & Resort, Langkawi, Malaysia
Set on a former coconut plantation near Pantai Cenang beach, luxe Langkawi getaway Bon Ton Restaurant & Resort isn't just an island refuge for world-weary travellers. Bon Ton's owner Narelle McMurtrie also runs a private animal shelter next-door called the Langkawi Animal Shelter and Sanctuary (or LASSie for short). It has a no-kill policy and instead acts to rehabilitate injured and sick animals before returning them to their natural environment where possible. Narelle uses profits from Bon Ton to fund work at the centre, and it's not unusual to get a visit from resident cats or dogs during your stay.(Reuters May 2011)