I hope you had a wonderful Easter/Spring Break. It's hard to believe that we are only 9 weeks away from summer holidays.
We spent our spring break settling back into our home after a major kitchen and backyard remodel. As you would expect from any such project, we encountered the expected delays and the unexpected frustrations of broken or missing parts on appliances, minor details which took more energy than major decisions and the feeling that it's never going to get done. But it's been two weeks and it's starting to feel like home again.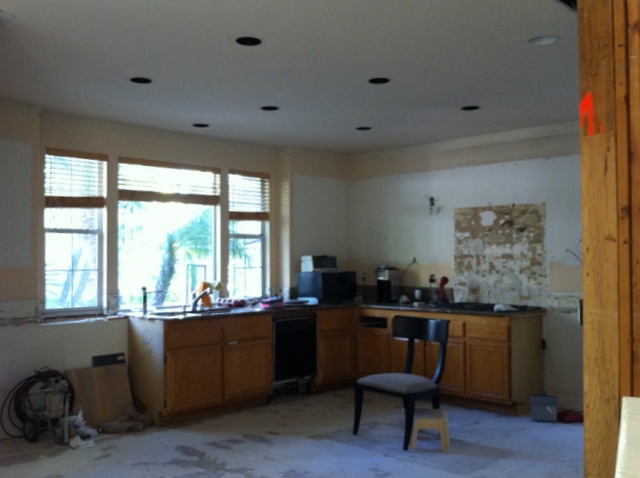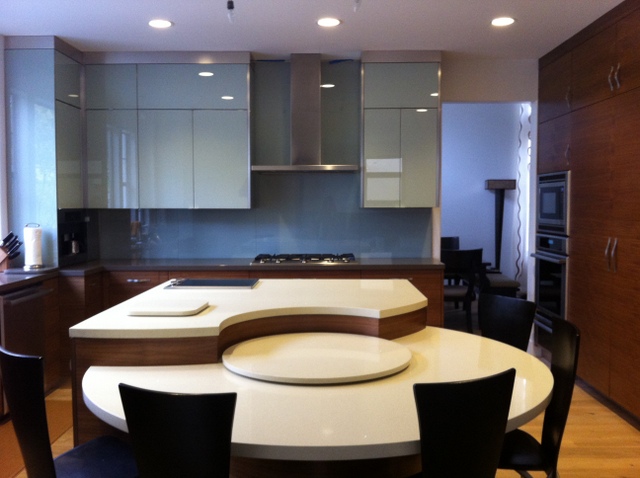 In many ways, this project reminded me of all the projects that are undertaken by organizations worldwide to support communities in need. They all require a plan, funding, a team to execute the plan, and the supporting organization to make sure that the projects move forward, get completed, and ultimately make a sustainable difference in the local communities they reach out to support. And just like any remodel, you need to be prepared for delays and unexpected situations but in the end they are well worth the effort.
In honor of April as National Volunteer Month, I'd like to share the joy of working on  various voluntourism projects over the past year. The before and after images are truely inspiring and warm my heart.


Today's Inspiring Images 
Last summer a group of 48 of us went to Peru and worked on a couple of different projects. One of the projects supported by Free Wheelchair mission in Lima was the assembly and distribution of wheelchairs to those in need who couldn't afford one. There is nothing more touching than to see someone immobile gain some mobility and share their tears of gratitude with you.

In Cusco, we worked on a building project through Globe Aware at the Albergue, a boarding home for orphans and children who come from villages with no access to schools. They are provided with basic needs including a primary education and opportunity to learn vocational skills.
The reality for many of these projects is that it takes much longer to complete than we would expect. This project was on hold for 2 months due to heavy rains and the progress is dependent on volunteer hours, so 10 months after we started, the roof is finally going on. They still need to complete the windows, doors, flooring, stucco, and paint before they will be ready for the children who anxiously and excitedly await their new quarters. It is good to know that we helped make a sustainable difference for these children.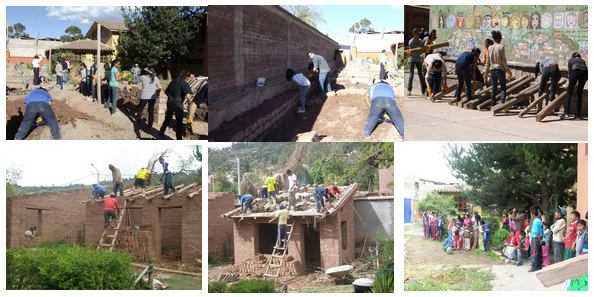 Over Thanksgiving we visited South East Asia and helped distribute water filters in one of the many villages in Cambodia through the Trailblazer Foundation. The realization that we take the most basic need of clean drinkable water for granted and use it so liberally and wastefully was most impressionable on our children. To see the way of life in a typical village was educational, eye opening, and left us wanting to do more. To know that we may have made a life saving difference to these village families with a simple water filter was very fulfilling.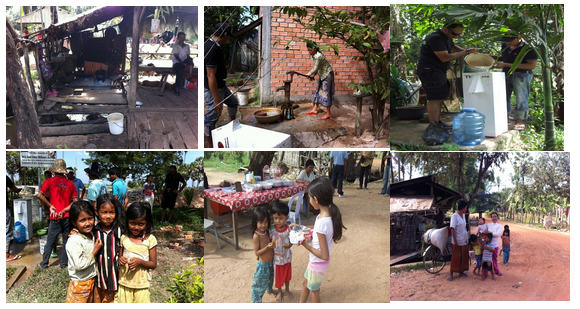 On Valentines Day this year, we spent a morning with family and friends along with a couple of volunteers from the Sandals Foundation, painting a trailer which is now the science lab at an elementary school in Turks & Caicos. We never imagined that it would turn out the way it did. What we gained from this experience was the realization that you don't always have the tools and resources you are accustomed to, however, you "just make do," improvise, and the results will surprise you.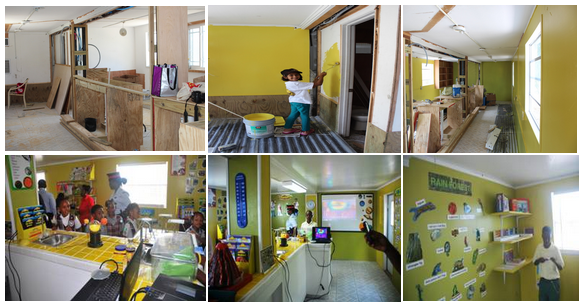 In retrospect, every voluntourism project no matter how big or small the undertaking, has provided a sustainable difference to the community in need. The key to realizing all the benefits is giving back with your heart and not just your pocketbook. Treat each project as if it were your own house remodel, with the same inspiration, patience, effort, and vision and you'll be sure to experience the fruits of your labor and feeling of accomplishment, success, gratitude and fulfillment.