I often talk to people who wonder how you can combine a traditional family vacation with volunteering. In many cases, the perception is that volunteering abroad can only be done if you have weeks or months to dedicate to a cause or project, and that you have to stay in very basic accommodations. Although this can be true, there are many opportunities where you don't necessarily have to have a lot of time or settle for basic accommodations.
Most people have not heard of luxury voluntourism which simply means that you can combine all the comforts and amenities of a luxury vacation with an opportunity to give back to the people and communities you visit. And you can do this even if you only have a few hours to dedicate to a worthy cause while you enjoy your limited vacation time.
I truely believe that everyone has good intentions and wants to make a difference given the opportunity within their capacity. And you shouldn't have to feel like you're sacrificing what you have worked so hard to achieve, whether it is your time or your lifestyle in order to fulfill your good intentions.
So today I'd like to share an article written by Hills of Africa Travel which illustrates the concept of luxury voluntourism. I'd love to hear how you feel about this type of travel. Feel free to share your thoughts with me at nina@vacationsthatmatter.com.


Family Philanthropy that Doesn't Compromise Luxury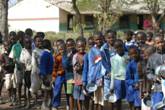 Imagine a luxurious family vacation that opens your eyes to some of the world's most unique cultures, astounding history, and inspirational people; a vacation that enables your family to partake in life-changing philanthropic activities while staying in exceptional accommodations. Africa is one of the places that can offer your family this remarkable and highly rewarding experience.
Enjoy some of the luxuries of this beautiful continent at one of the many opulent, family-friendly sustainable camps or lodges. Here, you can partake in exceptional safaris, philanthropic programs, relish in exquisite meals, and take advantage of luxurious amenities at your convenience, all while giving back to the community and conserving the environment.
Below is a sample itinerary for a family that wants to enjoy the many luxuries of Africa while allocating time for philanthropic activities:
Days 1 – 4: Zimbabwe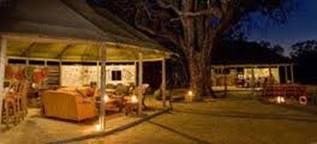 Spend the first portion of your family vacation in one of Africa's most beautiful and wildlife-dense countries, Zimbabwe. Here, you can immerse yourself in sheer luxury while supporting revolutionary sustainable efforts at one of Zimbabwe's finest eco-tourism camps, Wilderness Safaris' Little Makalolo. Founded on responsible tourism principles and the desire to introduce travelers to the wildernesses and beauty of Africa, Little Makalolo offers families an experience that uniquely combines sustainability with adventure.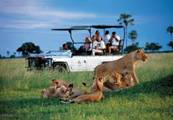 Specifically, Little Makalolo's electricity is generated by solar panels that dramatically reduce their carbon footprint, while having no negative effect on the comfort and convenience that guests experience. The safari excursions are also sustainable since the camp employs local certified guides to take families through their wilderness adventures on foot and by vehicle.
During your stay at Little Makalolo, your family will be able to explore the vast wildernesses of Zimbabwe on adventurous game drives and guided walking tours, where they can view residential game such as the Cape buffalo, elephant, mongoose, leopard, spotted hyena, baboon, and so much more. Little Makalolo's premier location on the border of Botswana in Hwange National Park, is celebrated for its various eco-systems and the unique wildlife found within these unique habitats.
Days 5 – 9: South Africa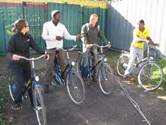 After an inspiring stay in Zimbabwe, spend the last segment of your family vacation at the Grootbos Nature Reserve in South Africa. During your stay at this lavish hotel, equipped with private cottages that are ideal for families, take part in the ultimate family-friendly activity, an AWOL bicycle tour through Cape Town's neighboring Masiphumelele town.
On this tour, you and your family will learn about the Xhosa people's unique customs and traditions from a highly-knowledgeable and certified local guide and have the chance to view a traditional Xhosa dance performed by a Sangoma (African traditional healer). Through this tour, you and your children not only have the unique opportunity to immerse yourselves into an ancient culture, but you're also supporting the AWOL organization, which works to sustain the local economy by assisting locals to start their own business and by employing locals to become qualified guides.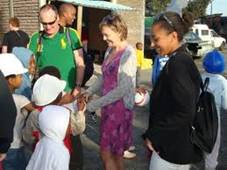 Another organization that offers exceptional eco-tourism programs for curious and philanthropic individuals and families, alike, is the Uthando South Africa organization. Offering over 30 different Philanthropic Cultural Tours, Uthando enables families to choose programs based on their individual interests and personal preferences. Some of these tours include Dance for All (dance instruction to underprivileged kids), Hout Bay Music Project (musical instruction to underprivileged kids), Volcano Arts Project (community theater program), and NOAH (aid to the elderly), to name a few.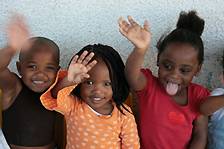 Generally speaking, these tours offer a deep insight into South Africa's social, political, economical, health, education, and housing issues, as well as its historical background—a rare and inspirational opportunity. There is nothing more satisfying than engaging in rewarding philanthropic work as a family and growing together through that insightful experience.