In honor of National Volunteer Week, I'd like to acknowledge the amazing ways in which people throughout our Nation give their time, money and expertise for the benefit of local and global communities and organizations.
As a Voluntourism specialist, I often work with people who share my passion for volunteering throughout the year and specifically during their vacations. Being able to inspire, recognize and encourage people to engage in their own communities and the global communities they visit is an honor and a real privilege.
I'm always humbled by the stories I share of people giving whole heartedly to make a difference.
Today, I'd like to share from JG Black Book's Black Blog of Travel, the story of Andy Booth who started ABOUTAsia Travel and ABOUTAsia Schools.

ABOUTAsia Schools: How It All Began
At JG Black Book, we see travel as the ultimate means of discovering our individual roles as citizens of this beautiful world. From Europe to Asia and South America, our partners are the catalysts through which travelers connect with another culture, providing guests a heavenly home base from which to explore and absorb.
ABOUTAsia Travel, a South East Asian tour company and member of the JG Black Book Collection, is the epitome of that vision, encouraging travelers to leave their mark and give back to the locals they meet, photograph, laugh and eat with.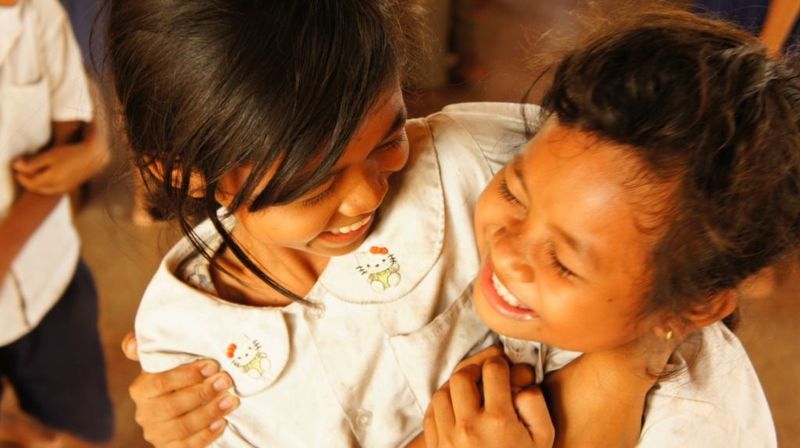 ABOUTAsia began when Andy Booth, a former investment banker from the UK, travelled to Angkor Wat 10 years ago, learning that the local community only benefited marginally from tourism and that most of the revenue remained within the hospitality industry.
Determined to make a difference, Booth moved to Siem Reap and dedicated himself to turning tourist dollars into funding for local education, resulting in the establishment of ABOUTAsia Travel. He then ensured that 100% of its profits would go towards ABOUTAsia Schools, a progressive non-profit organization that provides immediate targeted aid to Cambodian children and schools by acquiring school supplies, employing teachers, and recruiting volunteers.
The combined activities of ABOUTAsia Travel and ABOUTAsia Schools support the education of over 53,000 children in 108 schools in Siem Reap Province.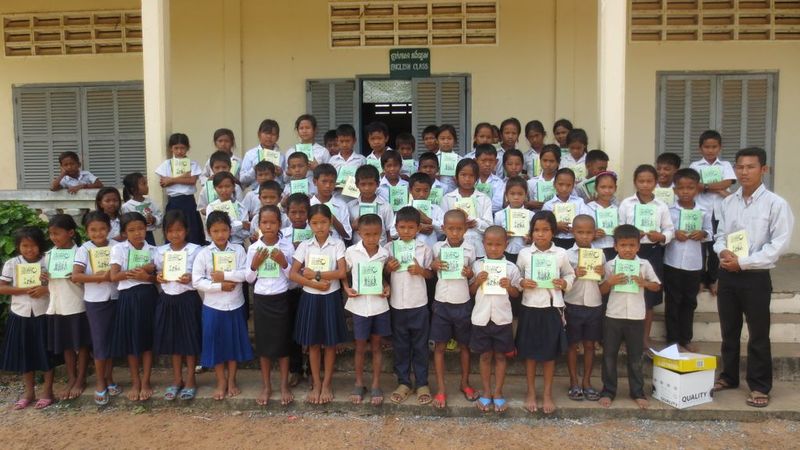 Today, Andy Booth shares a story to give us an up-close and personal sense of what ABOUTAsia is all ABOUT:
We got a call from a lady who runs a restaurant in Siem Reap. She said that there was something awry with the school in her village near Banteay Srei: It had been built under the Jolie-Pitt initiative but was looking a little 'unloved'. A couple of days later we were standing in the school yard around 9am and the kids were playing all around us, happy as you like but clearly not in lessons. Eventually we got to meet the Principal of the school and we asked him if it was a special day of some sort as the children were not in lessons today. "No", he told us, "We ran out of chalk ten days ago so there are no lessons". Within 2 hours we had returned from town with a year's supply of chalk and the school quickly got back to normal.
Our involvement can range from building the entire school right down to buying some boxes of chalk: The challenge is to use our limited resources and whatever it takes to make the schools work better. After we built Prey Chrouk secondary school, teachers were recruited and the school opened to initially around 540 children in grades 7, 8 and 9…For that first year we were assigned one English teacher by the department of education and he spoke almost no English. We supplemented the program with native English speaking volunteers and that is how we started running the free volunteering program which has been such a success.
Watch the video below to see how volunteers can make a difference:
VIDEO LINK: http://www.youtube.com/watch?v=_VW1wX-CnLs

Vacations That Matter Recommends
In honor of National Volunteer Week
VOLUNTEER Locally or Globally
Whether at Home or on Vacation
With the Intention to Make a Difference or Pay it Forward!!!